Waiting on Wednesday is a meme hosted by Breaking the Spine
∞ ϟ 9¾ ♔ ⚯͛ △⃒⃘ ➵ ♆
My 'waiting on' pick this week is: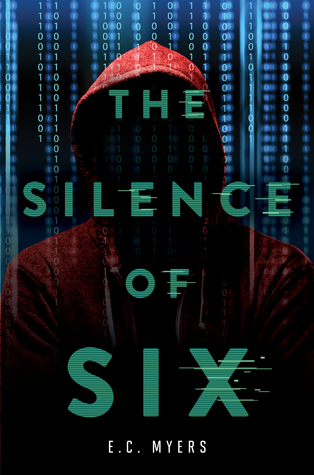 Book Title: The Silence of Six
Author: E.C. Myers
Publication Date: 5/11/2014
"What is the silence of six, and what are you going to do about it?"These are the last words uttered by 17-year-old Max Stein's best friend, Evan: Just moments after hacking into the live-streaming Presidential debate at their high school, he kills himself.
Haunted by the image of Evan's death, Max's entire world turns upside down as he suddenly finds himself the target of a corporate-government witch-hunt. Fearing for his life and fighting to prove his own innocence, Max goes on the run with no one to trust and too many unanswered questions.
Max must dust off his own hacking skills and maneuver the dangerous labyrinth of underground hacktivist networks, ever-shifting alliances, and virtual identities — all while hoping to find the truth behind the "Silence of Six" before it's too late.
– Goodreads