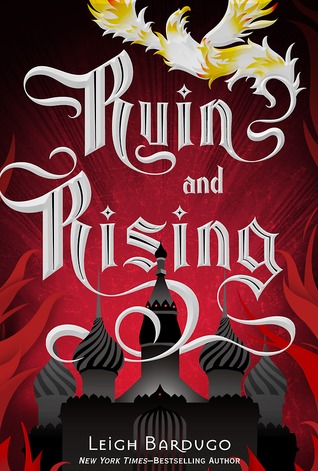 Book Title: Ruin and Rising
Author: Leigh Bardugo
Genre: Tsarpunk, YA fantasy
★★★★★
The capital has fallen.
The Darkling rules Ravka from his shadow throne.
Now the nation's fate rests with a broken Sun Summoner, a disgraced tracker, and the shattered remnants of a once-great magical army.
Deep in an ancient network of tunnels and caverns, a weakened Alina must submit to the dubious protection of the Apparat and the zealots who worship her as a Saint. Yet her plans lie elsewhere, with the hunt for the elusive firebird and the hope that an outlaw prince still survives.
Alina will have to forge new alliances and put aside old rivalries as she and Mal race to find the last of Morozova's amplifiers. But as she begins to unravel the Darkling's secrets, she reveals a past that will forever alter her understanding of the bond they share and the power she wields. The firebird is the one thing that stands between Ravka and destruction—and claiming it could cost Alina the very future she's fighting for.- Goodreads
Hands down this is the best book in the Grisha trilogy.
The Characters
Alina
Her character development is amazing. I'm glad that she's grown so much (as you know, I don't really like her in Siege and storm)
Mal
I'm still not really fond of him, but it's good that he has become less emotional and more bearable.
Nikolai
ASDFGHJKL He is THE best. He's witty and a good leader and I'm so thankful that he doesn't turn evil (phew). The part when he turned into a Volcra though… I really hope he'll live a happy life 😦

Reference to Russian History
I do see some Russian history reference
Nikolai has a similar name with Tsar Nicholas II (1894-1917). Hopefully I won't write 'Nikolai' in the exam (lol)
The Apparat reminds me of the Orthodox Church in the Romanov Dynasty

The Story
I thought Alina would not kill Mal. And it's kind of weird, how he resurrected. The ending… I feel empty – after embarking on an extraordinary journey, they live an ordinary life again. However, I cannot think of a better one: I want the Darkling to remain evil (and dead), I don't want Alina to be the queen, and I want Alina to be happy.
Overall I really enjoyed the story and it's a great sequel (as you all know, sequels can sometimes be disappointing.) I absolutely love the science reference (e.g. refraction, bending light etc.) It's not pure fantasy, it has science in it (whoop)
A side note: I accidentally flipped to the part where Mal's discovered as the last amplifier and I was like 'NO NO SPOILER ARRGH I'm ruined'
Good and Evil
Both Alina and the Darkling are very powerful – they are very similar. But what make Alina 'good' and the Darkling 'evil' are their decisions and how they rule.
Power is of two kinds. One is obtained by the fear of punishment and the other by acts of love. Power based on love is a thousand times more effective and permanent then the one derived from fear of punishment.
Well, in Alina's case, it's faith. Loads of people have faith in her, and because she cares about her followers, people are willing to bow down to her and call her a 'Saint'. The Darkling uses fear to rule, and his follower only bow down to him because they fear him.
There is no greater power than faith, and there will be non greater army than one driven by it.
To be honest, both Alina and the Darkling are power-hungry. I love how they are very similar, yet so different. Also, characters like Genya and Zoya displayed their bright and dark side throughout the story. Leigh Bardugo makes this message clear – We've all got both light and dark inside us. What matters is the part we choose to act on. That's who we really are. (what's up Harry Potter reference)
∞ ϟ 9¾ ♔ ⚯͛ △⃒⃘ ➵ ♆
The Grisha Trilogy as a whole
The covers are AMAZING! I can't choose between these two: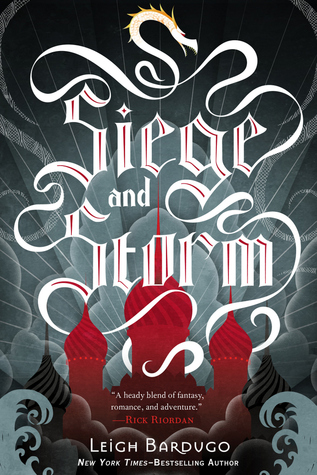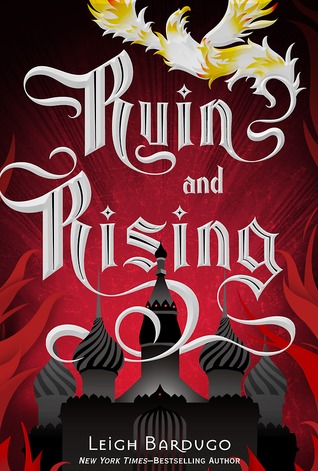 Even though it's not an action-packed fantasy, it brings out important messages. The world building is amazing, and the characters are well developed. There's no fine line between good and evil – everyone can be both at the same time. I'll definitely recommend it to those who are new to the fantasy genre and it is one of the best trilogies I've read this year 🙂
∞ ϟ 9¾ ♔ ⚯͛ △⃒⃘ ➵ ♆
So what do you think of Ruin and Rising? Are you satisfied with the ending?