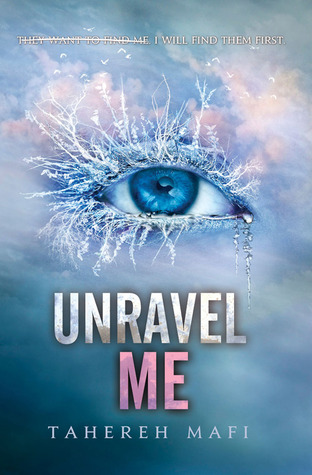 Book Title: Unravel Me
Author: Tahereh Mafi
Genre: YA Dystopian/Romance
★★★★
tick
tick
tick
tick
tick
it's almost
time for war.
Juliette has escaped to Omega Point. It is a place for people like her—people with gifts—and it is also the headquarters of the rebel resistance.
She's finally free from The Reestablishment, free from their plan to use her as a weapon, and free to love Adam. But Juliette will never be free from her lethal touch.
Or from Warner, who wants Juliette more than she ever thought possible.
In this exhilarating sequel to Shatter Me, Juliette has to make life-changing decisions between what she wants and what she thinks is right. Decisions that might involve choosing between her heart—and Adam's life.
– Goodreads
I read this book on the plane. The story is so gripping that I couldn't put down it, even if it means that I'd have less sleep.
Tahereh Mafi's writing style is very unique. The long sentences allow us to 'read' Juliette mind. However, as the story goes on, she gets on my nerves. I understand the dilemma, but Juliette gets so emotional it's kind of irritating. I understand part of the story is about how Juliette goes through her struggle and her emotional changes, but it would be better if she could be more calm and logical.
I read the novella Destroy Me before I read Unravel Me, so I had a better impression on Warner as the story starts. Understanding his background helped me to realise that I've misunderstood him. All of us have a story to tell, and without knowing or going through others' experience, we should not judge them. I'm team Warner now. Juliette is stronger when she's with Warner, and I like that.
I really enjoyed the story and the plot is great. The fighting scenes are the best and I'm really looking forward to reading Ignite Me.